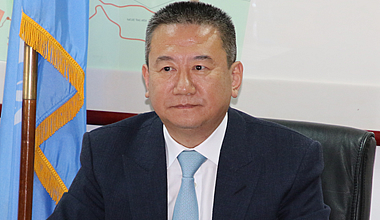 Mr. Huang Xia
Special Envoy of the Secretary-General for the Great Lakes region
(1 April 2019 to --)
United Nations Secretary-General António Guterres announced today [22 January 2019] the appointment of Huang Xia of the People's Republic of China as his Special Envoy for the Great Lakes Region.  He succeeds Said Djinnit of Algeria, to whom the Secretary-General is deeply grateful for his dedicated service and distinguished United Nations career.
Mr. Xia brings over 30 years of diplomatic experience across the world, with experience in Africa, having served in several high-level positions.  He was the Ambassador of China to Niger (2009-2012), Senegal (2012-2015) and the Republic of Congo (2015-2018).  Most recently, he has served as the Ambassador at large of the Ministry of Foreign Affairs of China.  In earlier postings, he served in the Embassy of China to Gabon, in the Embassy of China to France, and as Deputy Mayor of the People's Government of Jiamusi, Helongjiang Province in China.
Born in 1962, Mr. Xia is married and has a son.
---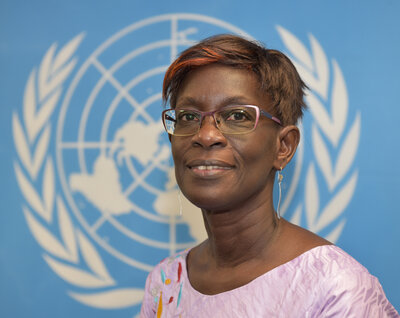 Ms. Fatou Thiam

Director, Political Affairs

(3 July 2023 to --)

Ms. Thiam has more than 30 years of professional experience. She served over 23 years in several UN peacekeeping missions in the Caribbean (Haiti); West Africa (Côte d'Ivoire, Mali) and the Great Lakes region (DRC, South Sudan), having covered a wide range of portfolios, including on political affairs, stabilization, human rights, protection of civilians, as well as in several other leadership and management responsibilities. In addition to her multiple roles played in peacekeeping operations, she also worked in the field of technical cooperation for the High Commissioner for Human Rights in Central African countries as well as with the International Commission of Inquiry for Syria in the Middle East.

Ms. Thiam has extensive UN experience on issues pertaining to good offices and political engagement, including providing support to electoral processes, human rights monitoring and investigations, child protection, gender, and women's rights, engaging with affected communities on social cohesion and reconciliation and supporting national authorities in their stabilization efforts for the extension and restoration of State authority.

Prior to joining the Office of the Special Envoy for the Great Lakes region, Ms. Thiam worked as Head of Office for Mali's central regions at the United Nations Multidimensional Integrated Stabilization Mission in Mali (MINUSMA). She was educated at the University of Geneva, Switzerland, and the University of Dakar, Senegal, where she obtained degrees in Political Science, Arabic, International Human Rights, and Humanitarian Law. She is a national of Senegal.