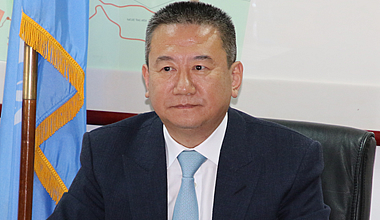 Mr. Huang Xia
Special Envoy of the Secretary-General for the Great Lakes region
(1 April 2019 to --)
United Nations Secretary-General António Guterres announced today [22 January 2019] the appointment of Huang Xia of the People's Republic of China as his Special Envoy for the Great Lakes Region.  He succeeds Said Djinnit of Algeria, to whom the Secretary-General is deeply grateful for his dedicated service and distinguished United Nations career.
Mr. Xia brings over 30 years of diplomatic experience across the world, with experience in Africa, having served in several high-level positions.  He was the Ambassador of China to Niger (2009-2012), Senegal (2012-2015) and the Republic of Congo (2015-2018).  Most recently, he has served as the Ambassador at large of the Ministry of Foreign Affairs of China.  In earlier postings, he served in the Embassy of China to Gabon, in the Embassy of China to France, and as Deputy Mayor of the People's Government of Jiamusi, Helongjiang Province in China.
Born in 1962, Mr. Xia is married and has a son.
---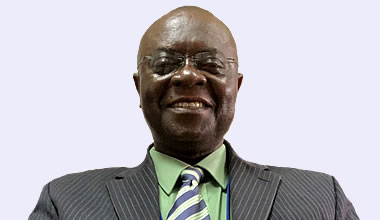 Mr. Isaac Endeley
Chief of Staff
Mr. Isaac Endeley has joined the Office of the Special Envoy for the Great Lakes region as the new Chief of Staff as of April 2021. He previously worked for the United Nations Stabilization Mission in the Democratic Republic of the Congo (MONUSCO) where he served as Deputy Chief of Staff from March 2019 to April 2021. He is a political scientist and international humanitarian lawyer by training, who has also worked as a Senior Legal Officer and Chief of the Defense Lawyers Office at the Khmer Rouge Tribunal in Cambodia (2012 – 2019) and as a Legal Officer at the International Criminal Tribunal for Rwanda based in Tanzania (2005 – 2012).
Prior to joining the United Nations, Mr. Endeley worked as an Attorney-Editor for WestLaw (now known as Thomson/Reuters), a legal research and publishing firm based in Minnesota, USA. He was also a Professor of Political Science and International Relations at several universities in the USA and Canada. Mr. Endeley holds a Bachelor's degree and a Certificate in Education from Keele University in the United Kingdom; a Master's degree and a Ph.D. from the Université de Montréal in Québec, Canada; and a Juris Doctor degree from William Mitchell College of Law in Minnesota, USA.
Mr. Endeley is originally from Cameroon.
---